Introduction
If you're planning to launch an online store or revamp your existing one, Shopify is undoubtedly one of the best platforms to consider. It offers a user-friendly interface, a range of customizable themes, and a suite of powerful e-commerce features. However, before diving into the world of Shopify website design, it's crucial to understand the pricing structure involved. In this comprehensive guide, we'll walk you through everything you need to know about Shopify website design pricing, helping you make informed decisions for your online business.
Shopify's Trial Period
Shopify offers a trial period to allow potential users to explore the platform's features and functionalities before committing to a paid subscription. The trial period comes with several advantages:
No Upfront Cost: During the trial period, you can use Shopify's platform and set up your online store without any upfront cost. This allows you to test the platform and evaluate if it meets your business needs.
Full Access to Features: The trial period provides full access to Shopify's features, including website creation, product listing, inventory management, and customer support. This way, you can experience the platform's capabilities firsthand.
Test E-commerce Tools: Shopify's trial period allows you to explore the various e-commerce tools, such as payment gateways, shipping options, and marketing features, to see how they can benefit your online business.
Evaluate Theme Options: You can browse and test different themes to find the one that best suits your brand and store aesthetics. This ensures you have a clear idea of how your online store will look and feel before making a commitment.
Pricing of the Trial Period
Shopify offers a 14-day free trial period to all new users. During this period, you can use the platform without paying anything upfront. However, after the trial period expires, you will need to choose a paid plan to continue using Shopify for your online store.
Free Subscription and Credit/Debit Card Attachment
To avail of the 14-day free trial, you do not need to attach your credit or debit card initially. Shopify does not require payment information during the trial sign-up process. This ensures that you can explore the platform without worrying about any charges during the trial period.
However, it's essential to note that when the trial period ends, and you decide to continue using Shopify, you will need to select a paid plan and provide your payment information (credit card or debit card) to initiate the subscription. The chosen plan's monthly fee will be charged automatically to your attached card starting from the first day after the trial period ends.
Keep in mind that if you decide not to continue with a paid plan after the trial period, you can simply let the trial expire without providing any payment details. In such a case, your store will be deactivated, and you will no longer have access to the Shopify platform or its features.
Monthly Pricing Structure
Basic Plan: $ 25 per month The Basic Plan is ideal for startups and small businesses. It offers essential features such as a fully functional online store, the ability to sell an unlimited number of products, 24/7 customer support, and the option to use a custom domain name.
Shopify Plan: $65 per month For growing businesses, the Shopify Plan offers additional features on top of the Basic Plan, including gift cards, professional reports, abandoned cart recovery, and more. This tier is suited for businesses looking to expand their operations and streamline their processes.
Advanced Plan: $399 per month The Advanced Plan is tailored for established businesses with high demands. Alongside all the features from the previous plans, it includes advanced report building, third-party calculated shipping rates, and access to Shopify's most powerful tools and features.
Shopify Plus: Custom pricing For large enterprises and high-volume businesses, Shopify Plus offers personalized solutions to cater to specific needs. This plan includes advanced security features, dedicated account management, and the ability to handle significant spikes in traffic during peak seasons.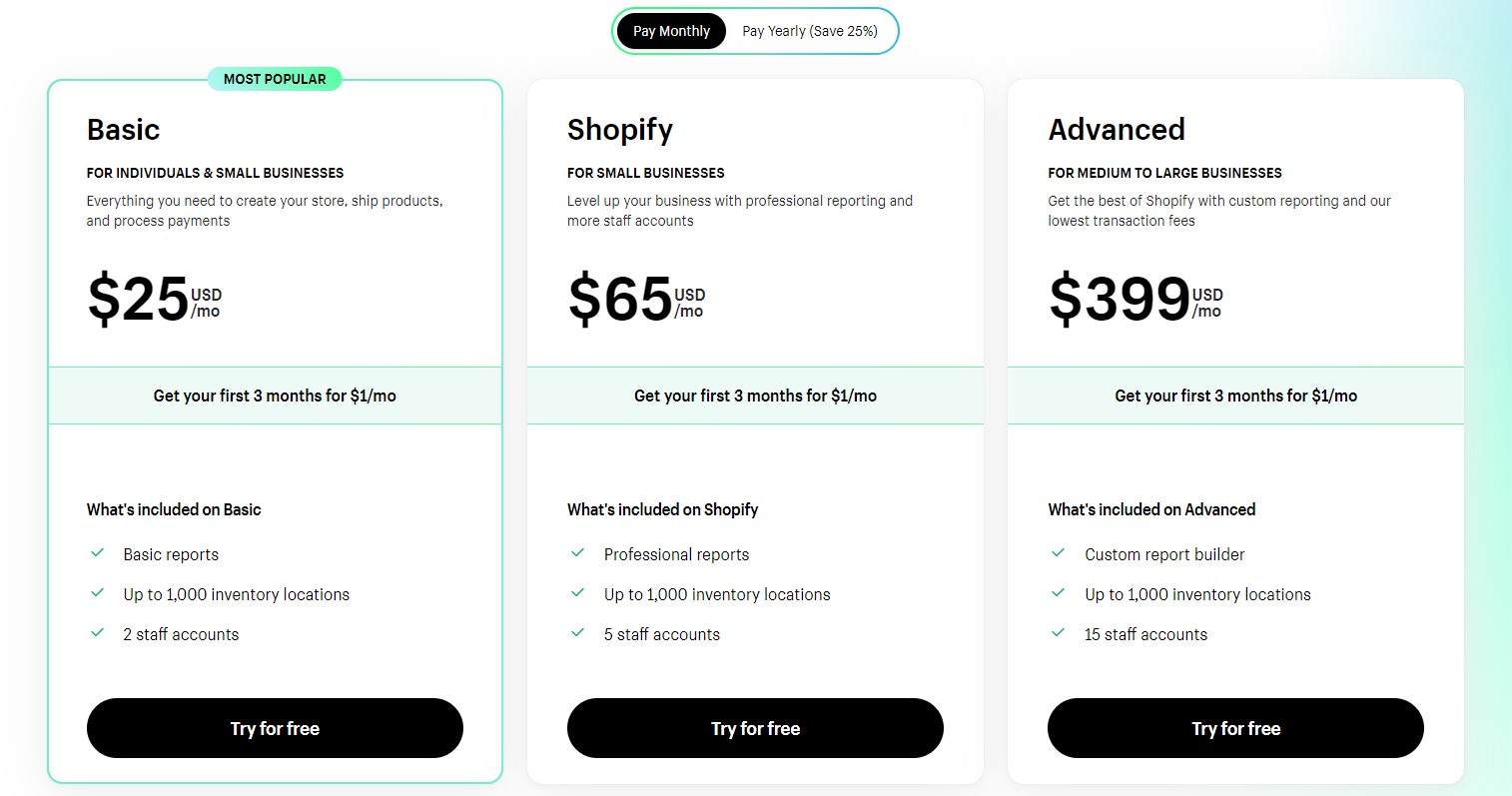 Yearly Pricing Structure (with 25% savings)
Basic Plan: $228 per year (Save $72) By opting for the yearly billing cycle, users on the Basic Plan can save $72 annually. This option is suitable for those committed to a long-term online presence and cost optimization.

Shopify Plan: $588 per year (Save $192) Users on the Shopify Plan can save $192 annually by choosing the yearly billing cycle. This plan provides the perfect balance between features and affordability for businesses looking to grow steadily.

Advanced Plan: $3,588 per year (Save $1200) With the yearly billing cycle, the Advanced Plan enables businesses to save $588 annually. This option is designed for established businesses seeking stability and scalability.

Shopify Plus: Custom pricing (Yearly plans available) For enterprises on Shopify Plus, custom pricing options are available for yearly billing. Enterprises can discuss their requirements with Shopify representatives to tailor a plan that suits their needs and budget.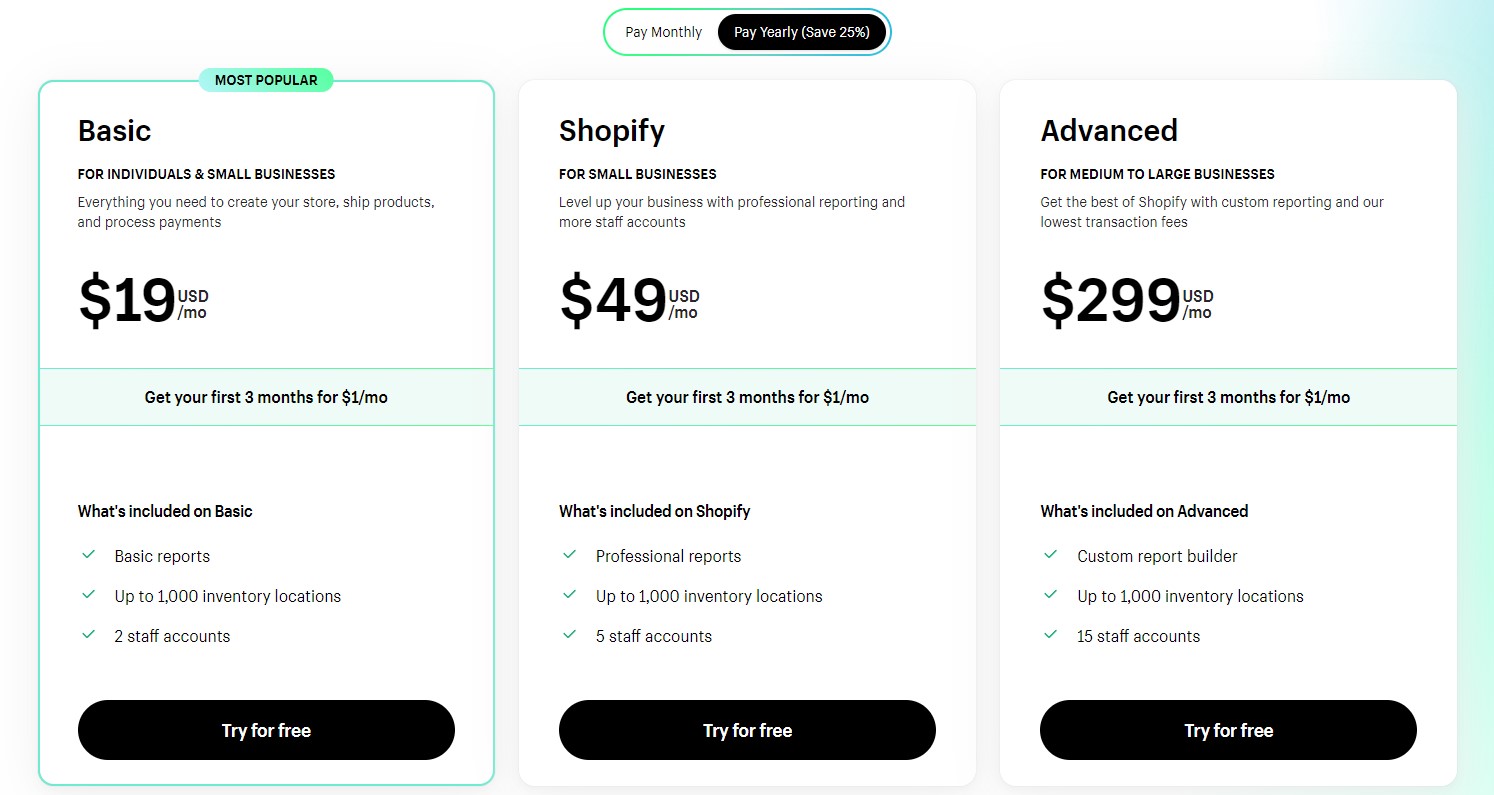 Additional Costs and Transaction Fees
While the monthly subscription cost is a significant aspect of Shopify's pricing, it's essential to consider additional expenses and transaction fees. Shopify charges a transaction fee on each sale conducted through external payment gateways like PayPal or Stripe. The fee varies depending on the plan you choose, but you can lower it by using Shopify Payments, the platform's native payment gateway.
Factoring in Theme Costs
Shopify offers a range of free and premium themes that determine your online store's overall look and functionality. Free themes are a great starting point for those on a tight budget, while premium themes typically range from $100 to $180. Premium themes often come with more advanced customization options and additional features, providing a more polished and professional appearance for your store.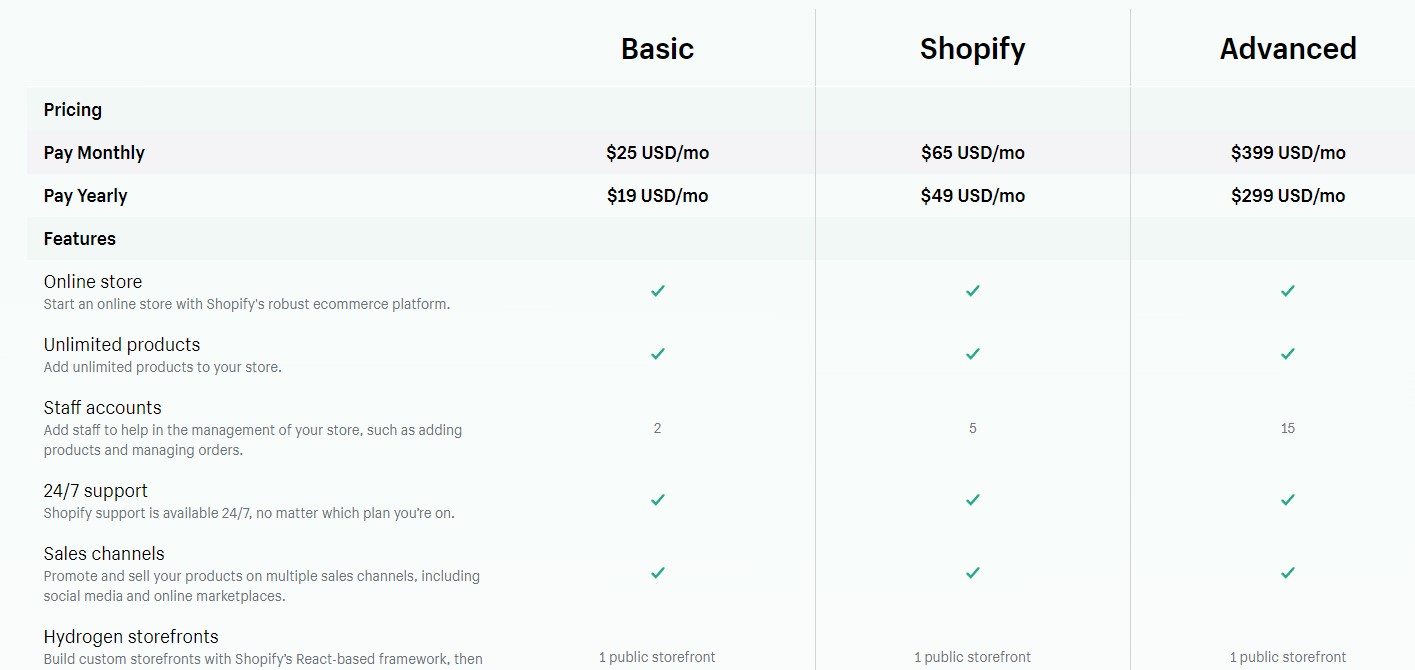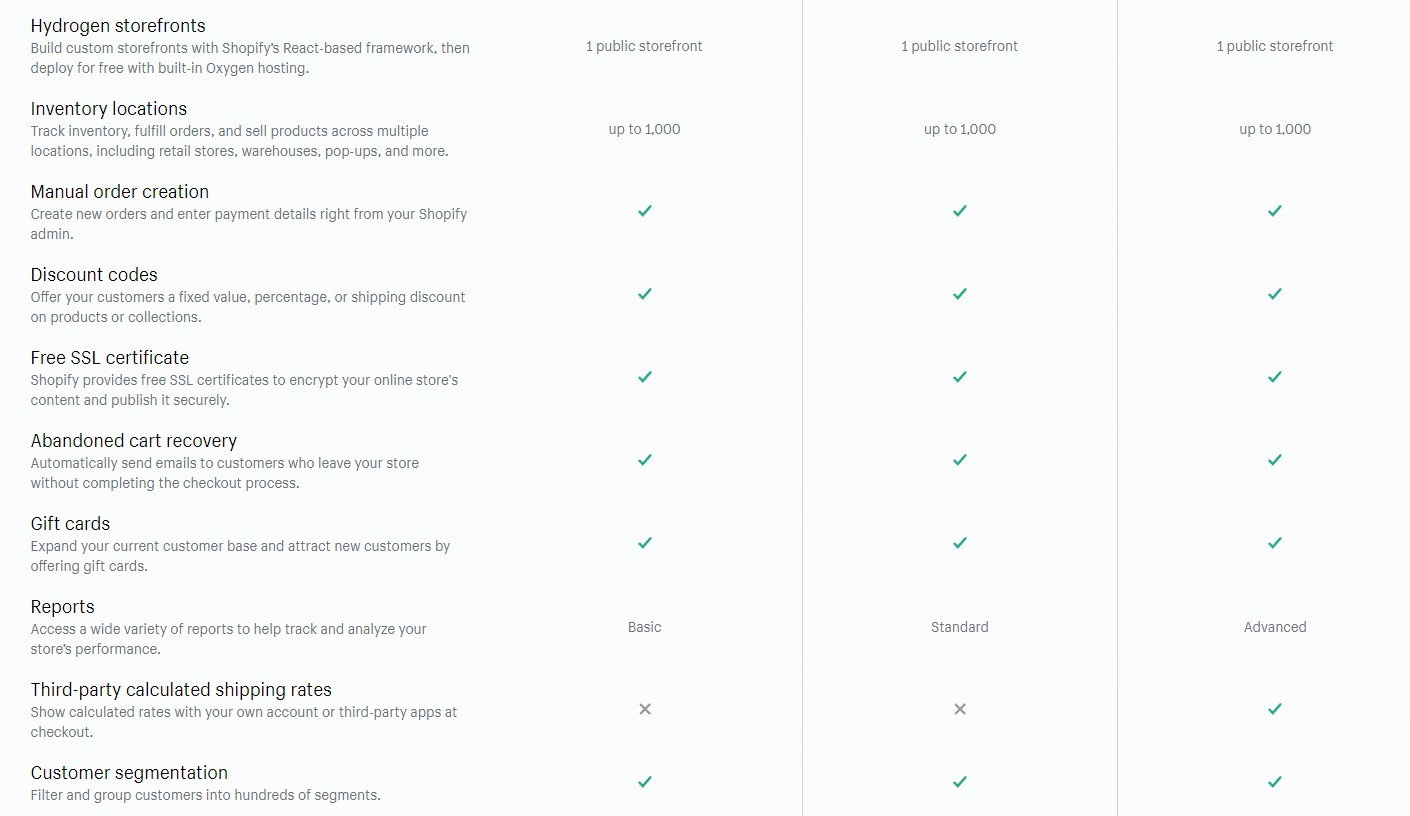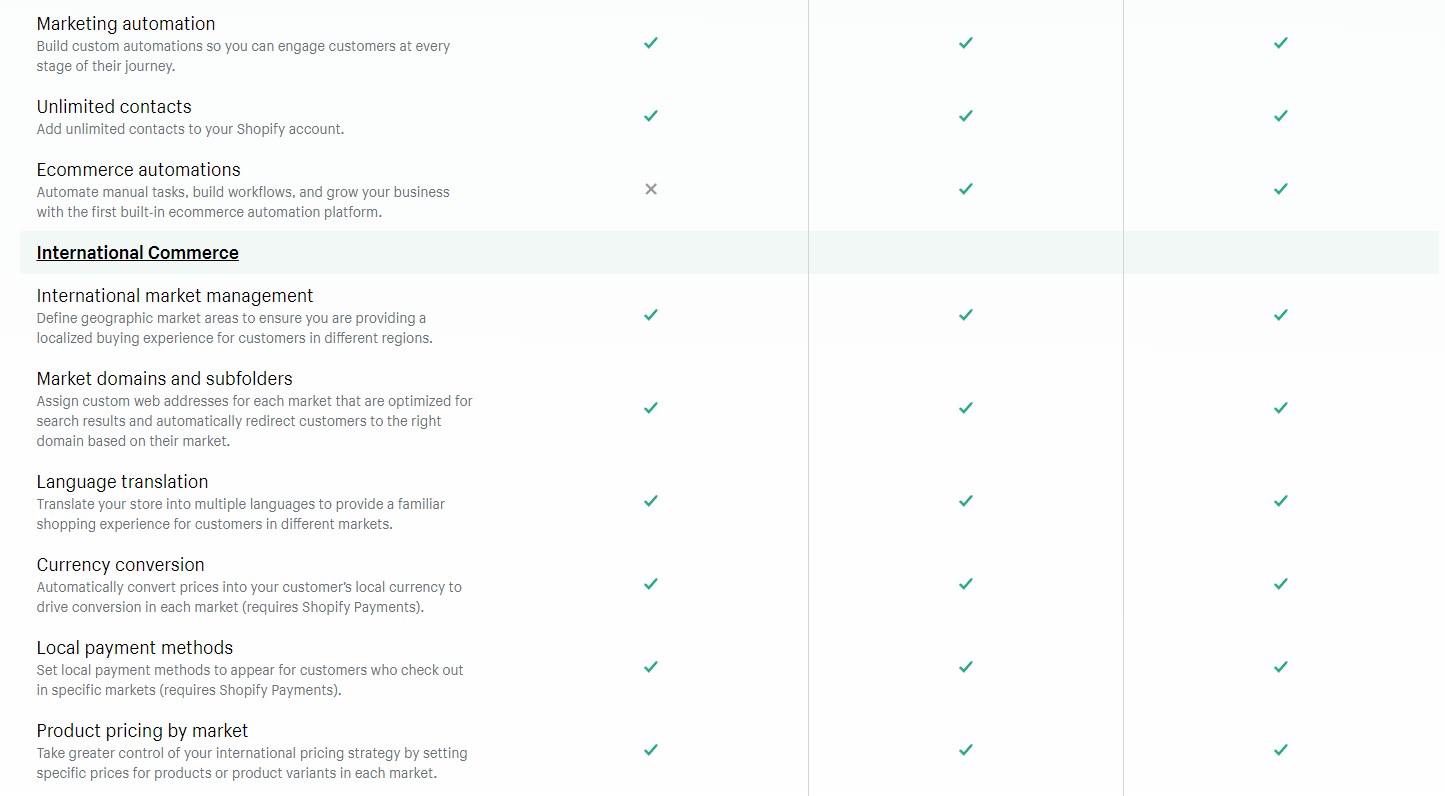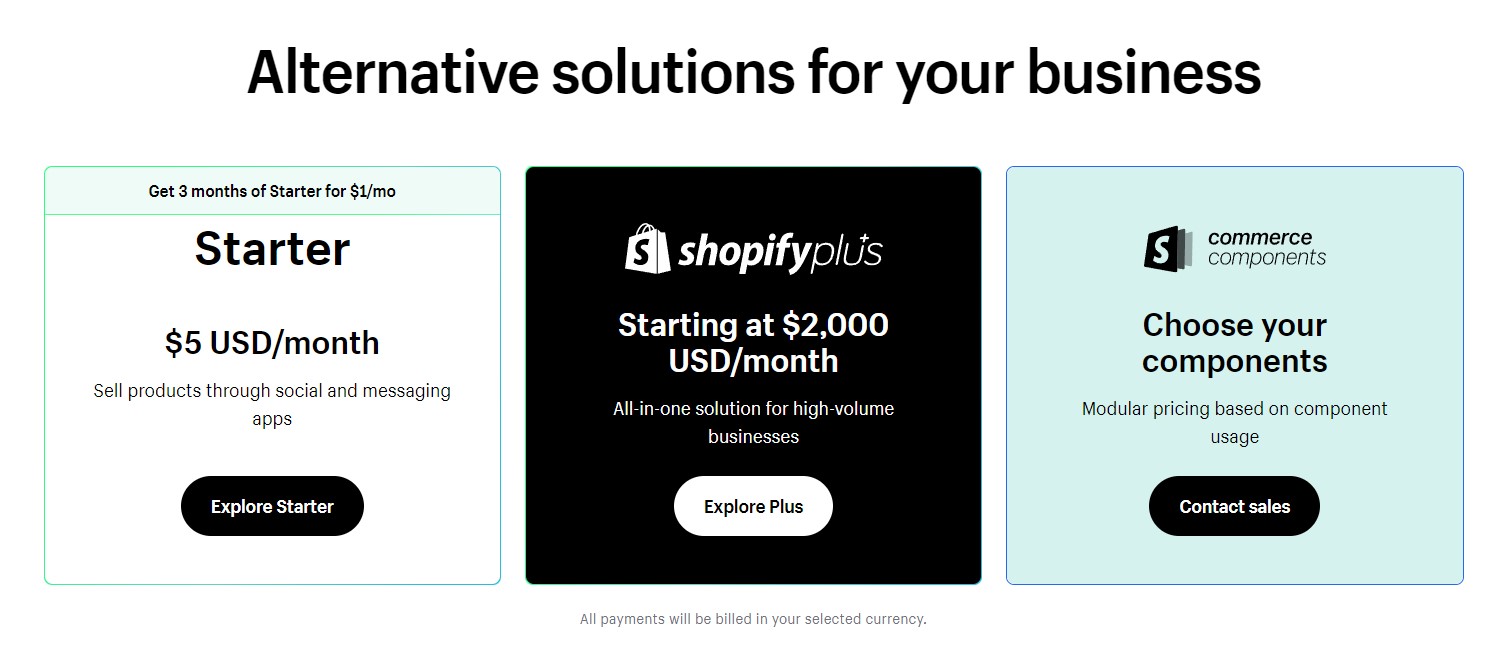 While Shopify's themes are customizable to a certain extent, you might require custom development and design work to match your brand identity perfectly. Hiring a Shopify expert or web development agency to create a unique and personalized design can significantly impact your pricing. Custom work may include custom coding, integrations, and tailored user experiences, which can range from a few hundred to several thousand dollars.
App Integrations and Extensions
One of the reasons Shopify is so popular is its extensive app store, which offers various plugins and extensions to enhance your store's functionality. While some apps are free, others require a one-time or recurring fee. Before installing any apps, carefully assess their benefits and costs to avoid unnecessary expenses.
Domain and Hosting Costs
Your online store needs a domain name and hosting to go live. Shopify allows you to purchase a domain through their platform or connect an existing one. Domain prices typically range from $10 to $20 per year, depending on the domain name provider. Hosting is included in your monthly subscription, ensuring your store remains accessible to visitors.
Considering Ongoing Maintenance
Building a successful online store is an ongoing process that requires regular updates, maintenance, and improvements. While Shopify's platform is easy to manage, you may choose to hire a Shopify expert for ongoing support. These costs can vary based on the level of assistance you require, but they are essential for ensuring your store operates optimally.
Factoring in SEO and Marketing
To drive traffic and sales, investing in SEO and marketing strategies is crucial. Shopify provides built-in SEO features, but you may need to allocate budget for external marketing tools, advertising campaigns, and content creation. These costs are vital for promoting your store and attracting potential customers.
Assessing ROI and Long-Term Value
When considering the pricing of Shopify website design, it's essential to assess the return on investment (ROI) and the long-term value the platform provides. A well-designed and functional online store can lead to increased sales, brand recognition, and customer loyalty, justifying the initial investment and ongoing costs.
Budgeting Wisely for Your Shopify Store
To avoid overspending and ensure the success of your online store, it's crucial to set a realistic budget. Consider your business goals, target audience, and the scale of your e-commerce operations when making financial decisions. Careful budgeting will help you prioritize essential expenses and allocate funds strategically.
Disadvantages of Shopify
While Shopify is a popular and powerful e-commerce platform, it's essential to be aware of its drawbacks before making a decision. Some disadvantages of Shopify include:
Transaction Fees: Shopify charges transaction fees on sales made through external payment gateways. Although these fees can be reduced by using Shopify Payments, it still adds an additional cost for each transaction.
Limited Customization: While Shopify's themes are customizable, they have certain limitations. Extensive customization may require advanced coding knowledge or the hiring of a Shopify expert, which can add to the overall cost.
Ongoing Costs: In addition to the monthly subscription fee, there are ongoing costs for domain registration, app integrations, marketing, and potentially hiring developers for maintenance and support.
App Dependency: While the Shopify App Store offers numerous plugins, relying too heavily on third-party apps can lead to dependency and potential compatibility issues as the platform evolves.
Restricted Access to Code: Shopify uses its own coding language called Liquid, which means users have limited access to the backend code. This can be a disadvantage for advanced developers who prefer more control over the codebase.
Bandwidth Limits: Some Shopify plans have bandwidth limits, which could lead to additional charges if your store experiences high traffic volumes.
Price Comparison with Other CMS Platforms
To compare the pricing of Shopify with other CMS platforms that provide similar e-commerce services, let's create a table based on the monthly subscription costs:
| CMS Platform | Monthly Subscription Cost | Transaction Fees | Customization Flexibility |
| --- | --- | --- | --- |
| Shopify | Starts at $29 | Yes, on external gateways | Limited |
| WooCommerce | Free (self-hosted) | Varies based on a payment gateway | Extensive |
| BigCommerce | Starts at $29.95 | None | Moderate |
| Magento | Free (self-hosted) | None | Extensive |
| Wix E-commerce | Starts at $23 | Yes, on external gateways | Limited |
| Squarespace | Starts at $26 | Yes, on external gateways | Limited |
Note: The pricing mentioned in the table represents the starting costs for the basic plans of each CMS platform and may vary based on additional features, add-ons, and transaction volumes.
Comparison Summary:
Shopify and BigCommerce offer similar starting costs, but BigCommerce does not charge transaction fees, making it potentially more cost-effective for high transaction volumes.
WooCommerce and Magento provide free self-hosted options, but they require technical knowledge and separate hosting expenses. However, they offer extensive customization capabilities for advanced users.
Wix E-commerce and Squarespace are slightly more affordable than Shopify, but they also charge transaction fees on external payment gateways and have limited customization options compared to WooCommerce and Magento.
Ultimately, the choice of CMS platform depends on the specific needs and preferences of your e-commerce business. Shopify remains a popular choice due to its ease of use, strong support, and a wide range of available apps and themes, despite some potential drawbacks and slightly higher pricing compared to some other platforms.
FAQs:
Is Shopify suitable for small businesses?
Yes, Shopify offers a Basic plan that is perfect for small businesses and entrepreneurs with limited requirements and budget.
Can I change my Shopify plan later?
Absolutely! You can upgrade or downgrade your Shopify plan at any time, depending on your business needs.
What is the average cost of a premium Shopify theme?
Premium Shopify themes typically range from $100 to $180, offering advanced customization and additional features.
Does Shopify charge any transaction fees?
Yes, Shopify charges transaction fees on sales made through external payment gateways, which can be reduced by using Shopify Payments.
Can I handle my Shopify store's maintenance myself?
Yes, Shopify's platform is user-friendly, but you can also hire a Shopify expert for ongoing maintenance and support if needed.
Conclusion
Shopify offers a comprehensive platform for building and managing online stores, catering to businesses of all sizes and budgets. Understanding the pricing structure is essential to make informed decisions that align with your goals and requirements. From the basic plans to additional costs, customizations, and ongoing expenses, each aspect contributes to the overall investment needed for your Shopify website design. By carefully planning and budgeting, you can create a successful and thriving online store that attracts customers and drives sales.